Apr 16 2010
Here's the rather random backstory about how I found myself in Croatia preparing to speak on "business networking."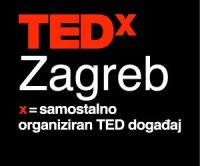 Eighteen months ago, Ryan Stephens graciously asked me to do a guest post on his blog about my approach to networking. (I don't pretend that I'm an amazing networker who can solve all your problems–I'm very upfront with people that, "I can't solve your problems, but I might know someone who can help you." ;-))
Click here for the original guest post.
A number of people tweeted the post, and I received some attention for it. However, I was completely shocked when few weeks later, I received an e-mail from Nenad Maljkovic, saying that he saw a tweet linking to my blog post, and liked it… and would I be interested in speaking in Zagreb at TEDx?
Not every day you get invited half way around the world to speak on a subject near and dear to the heart!
Thx Ryan, Nenad, Zjelko, and my other hosts here–I've had a FANTASTIC time so far, and hopefully tomorrow I can provoke the audience to be more creative and thoughtful networkers. (If you're curious, here's my TEDx bio–IGNORE THE HYPE.)
5093 responses so farhttp%3A%2F%2Fwww.jeffwidman.com%2Fblog%2Funcategorized%2Fspeaking-at-tedx-zagreb-in-a-few-hours%2FSpeaking+at+TEDx+Zagreb+in+a+few+hours...2010-04-17+01%3A06%3A56Jeff+Widmanhttp%3A%2F%2Fwww.jeffwidman.com%2Fblog%2F%3Fp%3D509
3 Responses to "Speaking at TEDx Zagreb in a few hours…"
[...] can read Jeff's description of how it unfolded on his blog here. And check out his Ted Bio [...]

#

Joash Boyton

on 30 Oct 2014 at 3:41 am

While psychologists, academicians and decisions makers may differ on the appropriateness of an aptitude test as an evidence for future performance in studies and work, the GMAT score remains the most important criterion for selecting the right candidate among a group of applicants. personaldissertation.com college paper writing service for all of the students to prepare term papers or, any college papers.

We porvide educated and capable essay writer even in your rush time. We make sure the stringent quality standard essay creation by effient and potential writer and make strong trust on us.
Leave a Reply