Here's the rather random backstory about how I found myself in Croatia preparing to speak on "business networking."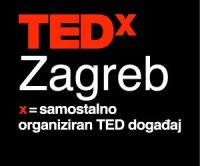 Eighteen months ago, Ryan Stephens graciously asked me to do a guest post on his blog about my approach to networking. (I don't pretend that I'm an amazing networker who can solve all your problems–I'm very upfront with people that, "I can't solve your problems, but I might know someone who can help you." ;-))
Click here for the original guest post.
A number of people tweeted the post, and I received some attention for it. However, I was completely shocked when few weeks later, I received an e-mail from Nenad Maljkovic, saying that he saw a tweet linking to my blog post, and liked it… and would I be interested in speaking in Zagreb at TEDx?
Not every day you get invited half way around the world to speak on a subject near and dear to the heart!
Thx Ryan, Nenad, Zjelko, and my other hosts here–I've had a FANTASTIC time so far, and hopefully tomorrow I can provoke the audience to be more creative and thoughtful networkers. (If you're curious, here's my TEDx bio–IGNORE THE HYPE.)